Wheelie Bin News Roundup 24th February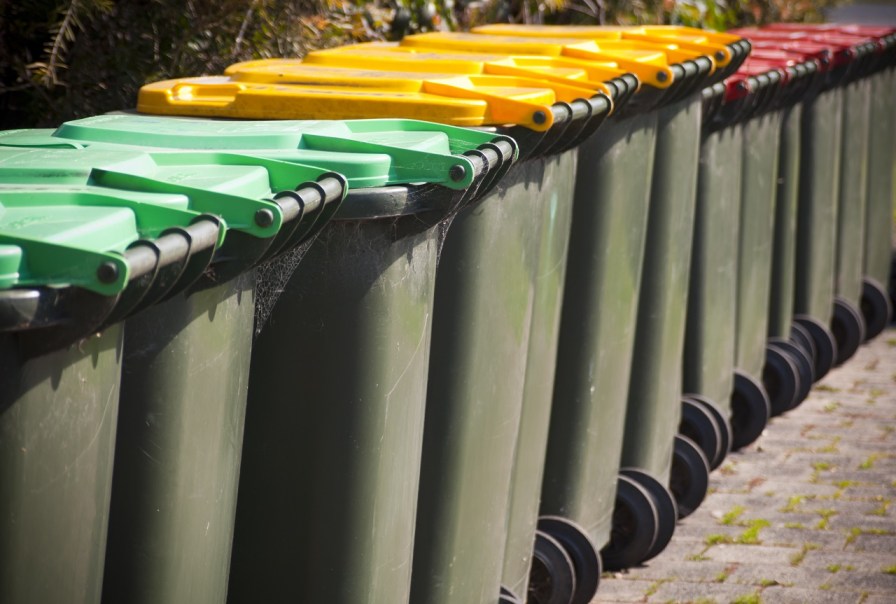 Wheelie Bin News Roundup 24th February
A multi-millionaire in Cambridgeshire says he has created a 'sleep pod' for homeless people, which consists of two wheelie bins bolted together at the hinge.
Peter Dawe demonstrated his 'creation' on a video where he uses a bin lid as a pillow, before climbing in to one half of the 'pod' and lifting the other over his head to enclose him in it. He said he believes that it will keep homeless people dry and it only costs around £100. He added that he hoped that the idea would take off and the wheelie bin pod would be used by homeless people around the world.
Unfortunately, his creation has stirred up anger on social media and local homeless charities don't appear to want anything to do with it. Angry users called it demeaning, and said you could buy a cheap and warm tent for the same price.
Mr Dawe admits that his design is like Marmite; some people love it and some people are horrified, telling him that 'you can't put homeless people in bins.' But he maintains that all he wants is to help homeless people feel more comfortable and secure.
Next to Kidderminster, where a woman was left baffled when she saw security camera footage of a binman throwing her entire wheelie bin into a rubbish truck.
The woman noticed that one of her wheelie bins had vanished when she arrived home from work, so she checked her security camera, where she saw the refuse worker peer inside of the bin before throwing it in to the back of a refuse vehicle. She was even more confused when the worker emptied her other wheelie bin and returned it back to the roadside.
She said she was shocked and confused that someone would throw a bin away, especially as they cost £43 to replace if you buy them from the council.
She resorted to posting the video on Twitter, and tagged the council in it, asking them why the refuse worker threw away her bin.
The council response was that each household is only permitted to have one wheelie bin, but the woman said that she would have been fine with it if they had at least notified her rather than just throwing it away.
A spokesperson for Wyre Forest District Council said that households are only permitted to have one bin unless it has been agreed that they can have more, for example if they have a large family. He apologised that the resident wasn't informed before the bin was removed.
And speaking of people not being happy with refuse collectors, residents in the Lyndon area of Solihull say they are fed up of refuse crews leaving wheelie bins blocking the pavements or leaving them outside the wrong house after they have been emptied. A local MP took the issue to a council meeting after numerous complaints about the way bins were being returned after collections. She raised the residents' concerns and said that the workers' actions were not in line with the council's pledge to raise service standards. She added that wheelie bins left in the middle of the pavement were a particular issue for wheelchair and mobility scooter users, visually-impaired people, and people with prams or pushchairs.
Residents say they have to comply with a lot of rules around their bins yet have to go hunting for their own bin after it's been emptied. One resident said that her bin has been left in the middle of the pavement and has also been left blocking her driveway access on more than a few occasions.
And it's not only the workers' handling of the bins that's driving the residents to distraction, recycling containers are getting cracked and broken because workers are throwing them back where they were after they have been emptied rather than placing them down.
One resident said she had received an email from the council saying that supervisors would follow crews to make sure they were following proper procedures, but she said that within a few weeks, the refuse crews are just doing exactly the same again.
In response, the councillor for the environment and highways said that it was important to note that there are 9 million refuse collections in the borough every year, so it's understandable that there are going to be occasional issues. He added that the council's waste and recycling contractor Amy were investigating and inspecting problem routes.