Midlothian Council Considers Smaller Bins to Catch Garden Waste Dumpers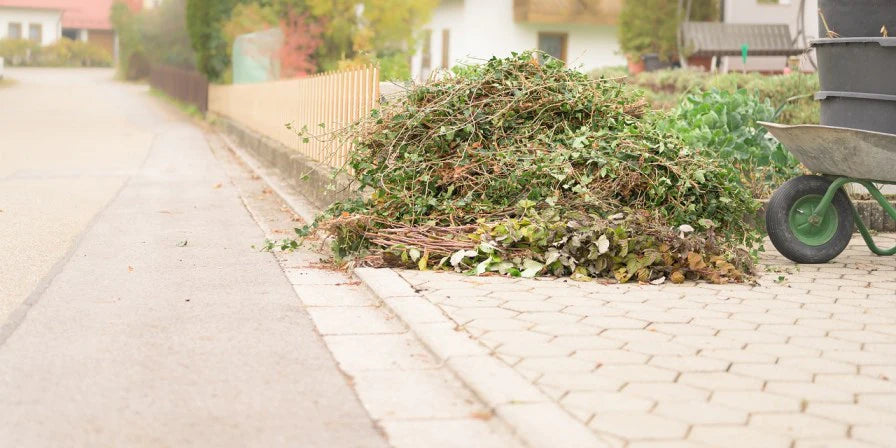 Midlothian Council Considers Smaller Bins
to Catch Garden Waste Dumpers
Midlothian council are considering reducing the size of household waste bins by half, or reducing waste collections to once per month as part of a crackdown on people putting garden waste in their general waste bins.
Due to increasing costs, the council is set to introduce a £35 per year fee for garden waste collections from March, but there are concerns that people will ditch their brown bin completely and put their garden waste in with their household waste.
This has led to council chiefs debating what to do to catch the people who are flouting the rules. They have put forward proposals in a report which include reducing household bins to 140 litres to make it harder for people to hide their garden waste, or reducing the frequency of collections which are currently fortnightly.
Garden waste dumping reduces council recycling income
The report estimates that if even only 10% of garden waste got mixed in with household waste, it would reduce the amount of recyclable waste produced by the local authority, from which it earns an income, and would cost it £44,600. If 25% of garden waste was mixed with general waste it would reduce council income by over £89,000 and in the worst case scenario, if 50% of garden waste was mixed in with household waste, it could cost an eye-watering £222,940.
Other councils have reduced household bins sizes
The council has come up with proposals to combat the problem with the help of knowing what other councils have done. Angus council began charging for garden waste collections two years ago, and while they found that there was no significant increase in garden waste being put in household bins, it gave residents smaller household bins to reduce the risk of it happening in the first place.
The council confirmed that it's looking at its options as part of the wider waste strategy which is currently being prepared for consideration.