How to Recycle When Space is at a Premium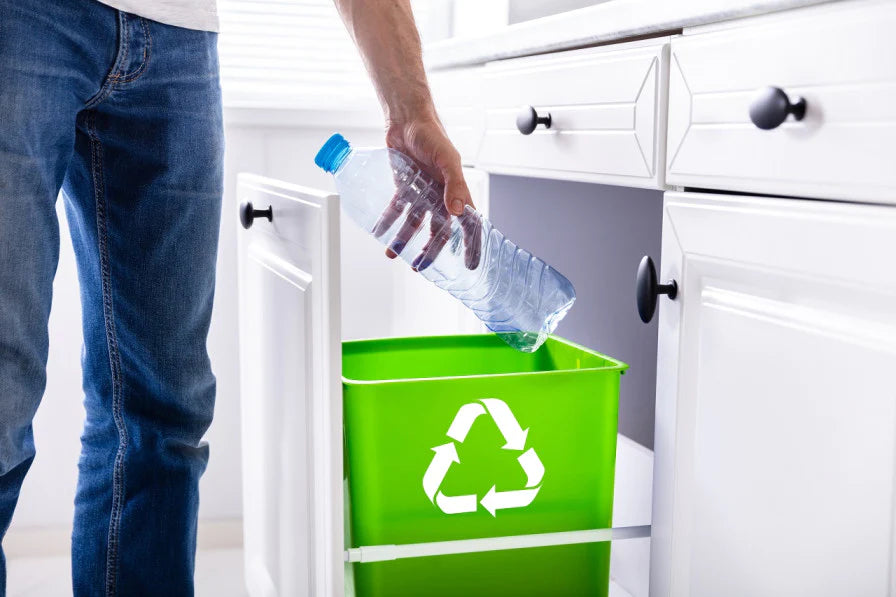 How to Recycle When Space is at a Premium
Whether it's your living space at home or your workspace, space is at a premium now for many people. Maybe you live in an apartment which your estate agent imaginatively called 'compact' or you work in an office where there's not enough room to swing a cat; if this sounds like you, you'll know that tasks like recycling become that much more difficult. How do you find enough space for sorting and separating glass, paper, and plastic not to mention storing it?!
Even though it can be a chore, you have to remember the 'why.' Recycling reduces the amount of waste sent to landfill sites and incinerators and helps to preserve precious natural resources. It might seem like a small thing when you recycle your cans, newspapers, cardboard boxes, and plastic bottles, but it can make a huge difference to the health of our planet. Here's how to recycle when space is at a premium.
Flatten everything!
Air inside packaging takes up valuable space in your recycling containers so crush tins, cans, milk bottles, and water bottles, and flatten cardboard boxes. If you can, stack glass containers inside of each other.
Find a compact recycling bin
Our 50 litre wheelie bin is a compact solution for your recycling. They can be used indoors or outdoors, and they're available in 5 colours. They're perfect for schools, offices, or any area where space is limited.
Use furniture space
If you don't have much floor space to store your recycling container, think about whether you could fit it in a cupboard or drawer. Pull out bins are great, but remember that you'll need space for the mechanism. Recycling bags are another good option and these can be hung up near an entrance so that you can take them to your recycling bin on your way out.
Reuse and recycle containers wherever possible
Could cardboard boxes be used as temporary storage for your recyclables? Plastic bags can be reused as bin liners, and jars can be used as storage for anything from desk supplies to spices.
Buy less packaging and buy more reusable items
Rather than trying to cope with a huge amount of recyclables, why not try being a little more mindful of what you're buying during your weekly shop? Try to buy only what you need. Two for one offers might seem tempting but if the extras don't get eaten or used before their use by date, they're a waste of money and they'll only end up in the bin. Buy more reusable products, so buy bottles instead of cans and use rechargeable batteries for example. You should also think about the amount of packaging in the items you're buying, so if there are items you buy all of the time, try buying them in bulk or larger packs. It might save money and there'll be less packaging than if you buy separate items every week.
If you have unwanted items, think before you throw. They don't have to end up in the bin if they are still of good quality. You could donate them to charity, give them to family or friends, or sell them on Facebook marketplace or eBay to make yourself some cash.