How to Prevent Wheelie Bin Overflow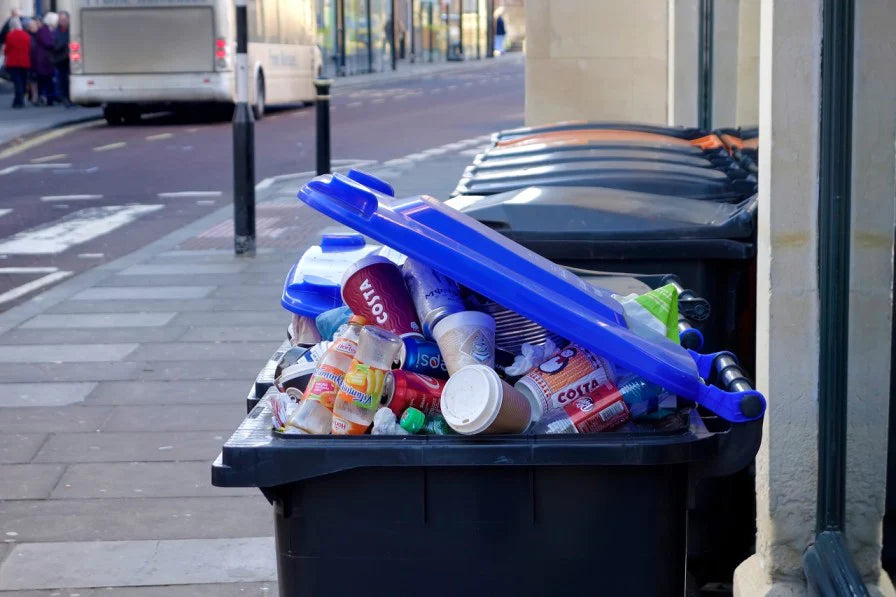 How to Prevent Wheelie Bin overflow
In the UK, we produce around 100 million tonnes of rubbish every year. That's a lot of rubbish. Think about what you throw away in an average week, especially if you have a family. If your wheelie bin is regularly filled to bursting point, it might be time to consider ways that you can reduce the amount of rubbish you throw away. If your bin won't close because it's too full, or there are extra bin bags lying next to the bin, sometimes the council won't collect it. But the good news is, with a little planning, it's simple to reduce the amount of waste you throw away.

Keep recyclables out of your general waste bin
Okay, this might take a little time, but it's better for you, and for the environment. The council might not take rubbish that is consistently incorrectly disposed of, and the less rubbish that ends up in landfill the better, especially when it could have been recycled. Separating your waste correctly means that you automatically create less waste, and it makes collection so much easier.
Try having a little 'recycling hub' at home, this could be a box or bin for different types of waste, which then can easily be transferred to your recycling bin/boxes.
Squash any packaging down
Squash plastic bottles, cartons, and cereal boxes to get rid of any trapped air which can bulk your rubbish out and take up more space.
Use recycling centres and banks
They are there for a reason, and you can kill 2 birds with one stone. When you do your weekly shop, you can dispose of some of your waste there. It's still going to be recycled but it's not cluttering up your bin.
Arrange a collection for bulky waste
If the waste you want to get rid of is bulky, don't try to stuff it into your bin, arrange a collection from the council. There will most likely be a charge for this service but it's better to dispose of it properly than to risk not being able to get rid of it at all.
Minimise packaging
Try buying items with less packaging, which creates less waste. Cardboard and paper are much better choices, though, if you can't avoid packaging.
Reuse materials
Reuse plastic boxes from the takeaway for storage, use yoghurt pots and plastic bottles for school art craft projects, the possibilities are endless!
Compost
Sending organic waste to landfill results in greenhouse gases being released into the atmosphere, which is bad news for the environment. Having a bin full of smelly waste is bad news for you too. Why not try putting your kitchen and garden waste on a compost heap? After leaving it for about 1 year, you will have a lovely rich compost to feed your plants with. Add grass cuttings, fruit and vegetable peel, tea bags, cardboard, and much more to your pile. Turn it every so often to allow the air in so it helps the bacteria to do their job and break the waste down.
Try a bit of DIY
I don't mean start some building work, try making your own bread, for example. It's healthier, it tastes nice, and there won't be any plastic wrappers to dispose of.