Tips for a Happy Wheelie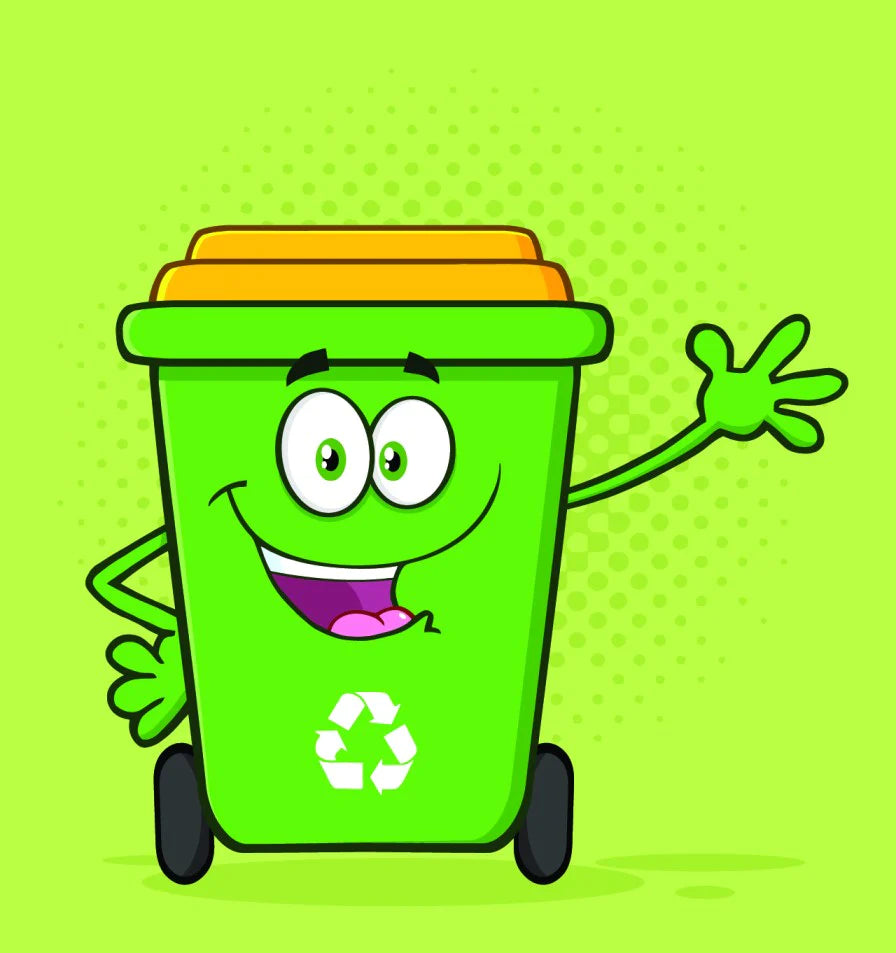 Tips for a Happy Wheelie
A wheelie is for life, not just for Christmas. Actually, forget that; who buys someone a wheelie bin as a Christmas present? That's just crazy.
The point is, providing that it isn't stolen or melted down by a chav, you'll have your wheelie bin for a long time. Maybe even decades, depending on whether or not your local council decides to develop its current waste and recycling scheme or keep it as it is. So bearing in mind that you'll have those bins for donkey's years, you really need to make sure you look after them. Here are some tips on how to do so.
The first point is that you need to use your wheelies properly. A general waste wheelie, for instance, should only be used for items that simply can't be recycled. Granted, electrical items, batteries, chemicals, oils, paints and various other materials can't go in the recycling or composting bins, but they can be taken to recycling centres for processing. So what goes in a waste wheelie is something that simply can't be reused in any way. For more information, contact your local council to find out what can and can't be recycled.
Next we have the hygiene of the bins themselves. Most general waste bins should include very little material that can rot, as this will usually go in the composting bin, including garden cuttings in the case of many local councils. Stopping a composting bin from stinking can be difficult, but there are a few actions that can help. For example, ensuring that your bin is always collected on the appropriate day, even if only half full, will prevent odours and bacteria from accumulating. Placing a folded newspaper at the bottom of a composting bin will allow excess liquid to be soaked up. And making sure that the lid is fully sealed at all times will keep the waste dry and contained, plus animals and insects out and bad smells in.
Food scraps should not be directly deposited into the composting bin. Instead they should be placed inside biodegradable wrappers, and most councils will provide special bags for free as required. Squeezing air out of the bag can help to reduce odours from building up. Also, many people give their bins a clean every now and then. To do so, take the bin to an appropriate spot and wash with warm water and household detergent. You could use a yard brush to thoroughly scrub the interior if you wish. The bin should then be left to dry naturally with its lid open.
Bin storage is also a factor. If possible, keep the bins out of direct sunlight during summer, as this will keep germs and odours to a minimum. The location of your bin is also a security issue, as an easily accessible bin may become a target for those displaying anti-social behaviour, from identity thieves to arsonists. If possible, keep the bin out of sight or in a secure location.
And don't forget that bins shouldn't be used for any other purpose. Yes, they may look like a convenient alternative to a stepladder when washing the windows, or a handy transportation unit when moving house, but this could result in damage to the bin and, far more importantly, damage to yourself!
In conclusion, we're not saying that your wheelies need constant attention; simply look after them and use them responsibly. That way, you can make your waste and recycling management as efficient as possible, keep bad smells and flies to a minimum, and not be told off by your doctor when you accidentally fall inside one whilst using it as a chair!