Could you Wheelie Start Your Own Bin Cleaning Business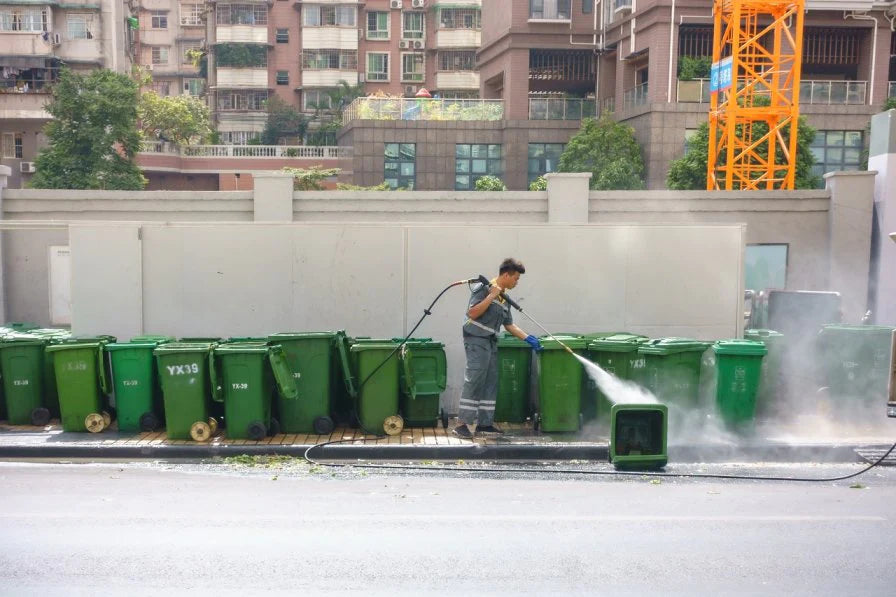 Could you Wheelie Start Your Own Bin Cleaning Business?
There are currently more than 60 million wheelie bins in the UK, and this looks set to grow, as councils give households more bins for recycling.
Most people don't relish cleaning their wheelie bin, even though they know that they should, so there's definitely a demand to set up a monthly cleaning round, or even more often than that if customers require it.
If you're willing to put in a bit of hard work, the average wheelie bin cleaning company can build up a customer base of around 1500 households, and you could be quids in. You'll need to be proactive and organised, and while you can work office hours, you could road test evening and weekend hours to see if that's what people prefer.
How to start up
There are two options, both of which require a considerable financial outlay, which might take you some time to make back.
The first option to invest in a vehicle which automatically loads the bins onto the back and cleans them, or you can buy a vehicle, a pressure washer, and advertising materials like flyers or business cards, and do the bin cleaning yourself.
How to build up a cleaning round
You can expect it to take around 6 months to build up a customer base. Marketing this kind of business is easy and not too costly. Knocking on doors or delivering flyers in areas you would like to operate in is a great way of making yourself known to potential customers. Think about offering a reduced rate for the first few months as an enticement for people to hire you.
How much money could you make?
Once you've paid your start-up costs, your overheads should be pretty low and your earning potential is very good, if you work hard and you build a decent customer base. Say you have 1,500 customers on your round, who all get a monthly bin clean priced at £3.50. You could be making over £5000 per month (before costs). Not too shabby eh?
What is the potential for expansion?
The good news is that once you have your customer base, you have the repeat business so there's less needs to advertise. You get momentum and it runs itself. You can expand a wheelie bin cleaning business into a franchise or you could offer your services to food, hospitality and catering businesses who need to keep their operating areas, including their bins as clean as possible.