Will We Be Sending More Waste To Landfill After a No-Deal Brexit?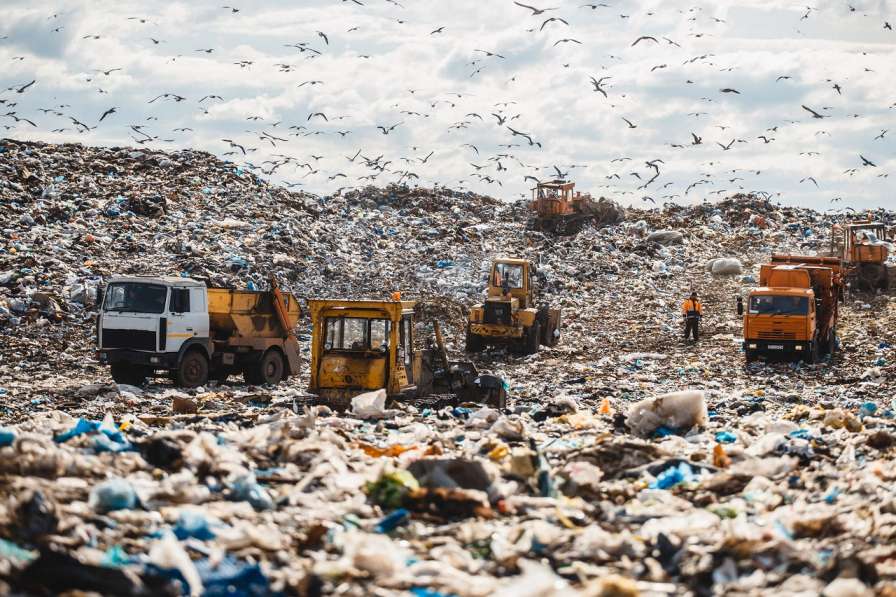 Will We Be Sending More Waste To Landfill After a No-Deal Brexit?
Could a no-deal Brexit see more waste being sent to landfill? There are concerns among those in the waste industry that a no-deal outcome could disrupt the export of waste to EU facilities so the waste in question would probably end up in landfill.
Will waste be prevented from entering ports?
The UK currently exports around 3 million tonnes of domestic waste to the EU, which is either recycled or turned into fuel. The big concern is that waste sent to the EU will either be prevented from entering ports, or there will be huge delays. There's also the possibility that exporting our waste could become prohibitively expensive anyway, in the event of a fall in value of the pound and the imposition of trade tariffs. The Environment Agency said it's encouraging business who export waste to find alternative solutions incase the worst case scenario should happen.
Waste from the south could be put in landfill up north
Councils are concerned about what will happen with waste and the UK's waste industry trade body has even suggested that waste from the more populated South East of England could be sent to landfill in the North. The waste management giant Suez said that if this was to happen, the UK would fall short of its current waste management targets, so targets will likely be lowered.
Councils prepare contingency plans
Council documents detailing contingency plans for a no-deal Brexit outline the measures they're taking to lower the impact of any disruption to waste management procedures. Some councils are stockpiling bin bags and wheelie bins, and one even fast-tracked getting new bin lorries to beat the Brexit deadline (which was originally back in March). Sevenoaks Council is considering using a park and ride as a temporary waste site, and Milton Keynes council has asked existing waste sites whether they can accommodate any more waste.
Is landfill the only option?
The Environmental Services Association said that the councils' concerns were all based on the worst case scenario, however it's not against finding long-term sustainable solutions to the issue, which might include building energy from waste plants. However in the short-term, sending waste to landfill appears to be the only viable option.
Mothballed landfill sites in the North would be reopened to take waste from densely populated areas where there's little landfill space, though that's something that the government and waste industry bodies hope to avoid. The Environment agency said it has been working with waste companies to assess the capacity of landfill sites that could accept the waste that would have gone abroad, should the worst happen.
The UK currently sends 20% of its waste to landfill, down from a whopping 80% in 2001.