Wheelie Bin News Roundup 10th September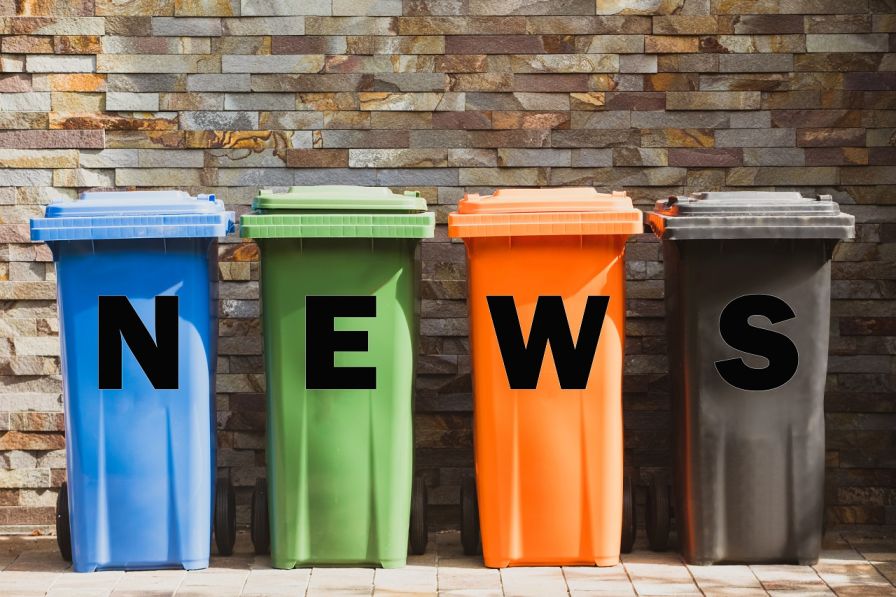 Wheelie bin news roundup 10th September
A badger has been rescued by the RSPCA after getting stuck in a wheelie bin in Somerset. A couple raised the alarm when they found the animal as they went to put the rubbish out. An RSPCA spokesperson said that they believed that the animal might have got trapped while it was looking for food. The badger didn't sustain any injuries but it was taken to a wildlife centre for a check up before being released back into the wild.
Fed up residents from two blocks of flats in the Roe Green Lane area of Hatfield have complained that binmen aren't taking away all of their rubbish and it has led to an infestation of rats. The residents have access to three large metal communal wheelie bins, which regularly become overfilled. One resident said that the problem has been going on for around eight years despite countless complaints to the council. He added that if rubbish falls out of the bins when they're being moved to be emptied, the binmen just leave it on the ground. The rat problem has become so bad that some residents have taken to shooting at them with air guns. Other residents say they are afraid of parking their cars or vans near the bins in case rats chew through parts and cause damage. A spokesperson for the council thanked residents for bringing problems to their attention and added that they were investigating the complaint.
So called 'bin police' will be able to call people's homes and businesses and demand to see receipts for waste disposal as part of a new tough waste management scheme in Cork. People could also face hefty fines of up to 2,500 Euro for putting recyclable waste into their rubbish bins or for storing their bins incorrectly. Other restrictions being proposed include:
-          Ensuring that people use an authorised waste contractor who disposes of waste at a licensed facility. 
-          Limiting the amount of residents and businesses who use rubbish bags only by providing wheelie bins.
-          Ensuring that receipts are kept to show that waste has been disposed of properly if using a contractor.
-          Ensuring that waste has been separated correctly at source. 
-          Limiting the storage of wheelie bins on public roads and footpaths to those who have written authorisation.
-          Introducing a fixed penalty for breaches of any of the restrictions.
Further proposed restrictions will prohibit people from leaving rubbish at the kerbside for collection in the city centre before 3am on the designated collection day, and all bins must be returned to where they are usually stored by 2pm on the collection day.
Outside of the city centre, bins should not be put out before 9pm on the night before collection and they must be returned to their usual storage area by 7pm on collection day.
The tougher new proposals were published by the city council for public consultation. The council said it spends 6.7 million Euro keeping the city clean and tackling fly-tipping every year, and added that they wanted to hear people's views on how they think waste management could be improved in the city.