Wheelie Bin Racing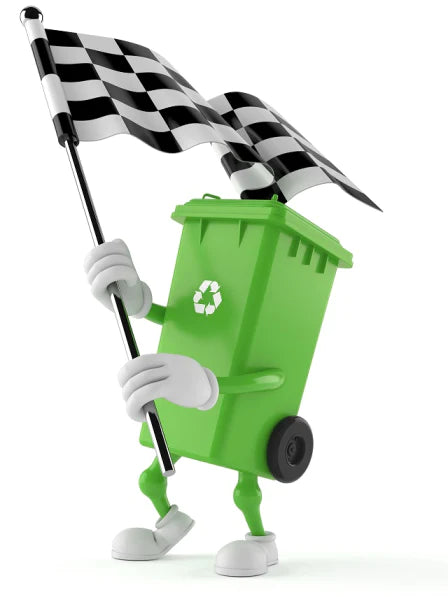 Wheelie Going to Extremes: Wheelie Bin Racing
You might have seen stories about wheelie bins being used in unusual ways, but have you heard of them being used in extreme wheelie bin racing? Yes, you read that right, apparently, it's a thing.
Where did it all begin?
Wheelie bin racing began as a pub pursuit, when a few brave, though slightly tipsy, souls raced around courses and down hills inside of a wheelie bin.
The growth of wheelie bin racing
From here, wheelie bin racing circuits developed in different cities and have become a spectacle, involving fancy dress, and customised wheelie bins, complete with racing stickers! There's usually plenty of food, drink, and live music to be had as part of the event.
The art of wheelie bin racing
Once the participant is in the wheelie bin, it's up to them to manoeuvre it and negotiate obstacles. But the sturdy bins offer protection from sharp objects or other potentially harmful items that might be lying in the road. A lot of participants wear head gear and pads to prevent injury.
Popular wheelie bin races
UK
The Three Horseshoes Pub in Hernhill, Kent
This is one of the best-known races in the UK. Teams of 4 people take it in turns to be propelled 400 yards in a wheelie bin. The bins are usually customised and teams wear fancy dress. Prizes are given for the best costume and the most ingenious wheelie bin design. The bins used are supplied by the local council and they are usually bins which are slightly damaged and awaiting recycling, so no resources are being wasted in the course of the activity. There's plenty of live music, food, and drink at the event too.
Germany
The villages of Glees and Wassenach, in the west of Germany, have had a long-running argument over which village is superior. The argument has led to them holding a downhill wheelie bin racing competition! A few cheeky competitors have even been found trying to adapt their bins using unapproved means, such as attaching skateboard wheels to them to gain an advantage. The race is even screened on a cable TV channel.
Australia
Thoona in Victoria holds an annual wheelie bin race, and it has done since the 1990's. The event is more of a family fun day these days, and as many as 30 participants get into their wheelie bins to take part. The participants are put into different categories, by age, and whether their bin conforms with the ordinary rules and regulations or not. Participants race down a hill and get an average time, they then compete in heats until the 'big battle' at the end of the day. Local councillors opened the event, and some even take part!
The funds raised at the event are put back into the local community.