Wheelie Bin News Roundup 6th March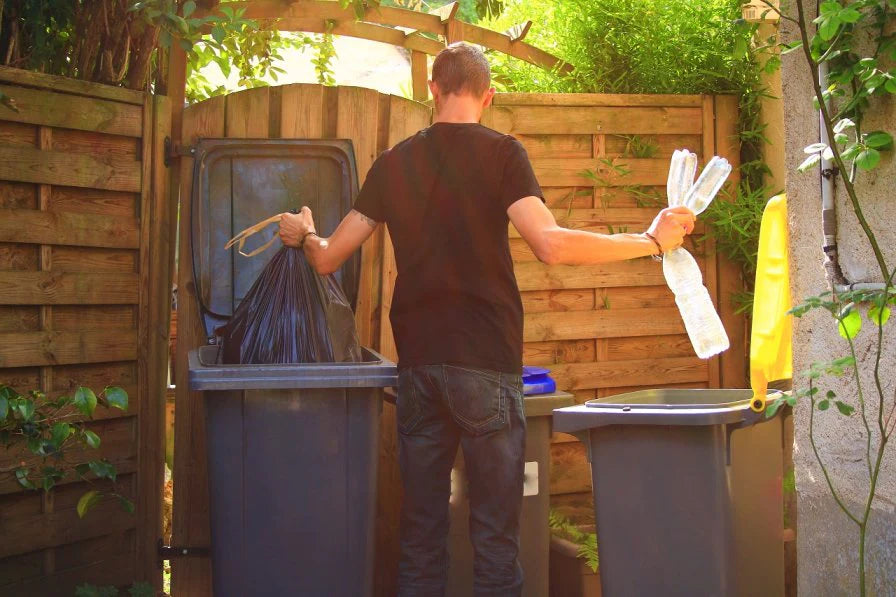 Wheelie Bin New Roundup 6th March
Gravesham council in Kent will be rolling out new wheelie bins to residents this summer to help to keep the streets cleaner. The council state that collections will alternate between recycling waste and non-food waste each week. Part of the reason for the decision is that a 2014 survey showed that many properties aren't easy to access for collection teams, or they have stairs that the bins can't be taken down. The waste bins will be smaller because most household waste can now be put into the recycling bins. It is hoped that the smaller bins will encourage people to recycle more. The council state that any rubbish that does not fit into the bin, or that can't be put in the bin, such as glass, should be taken to the local recycling centre.
People have taken to social media to post pictures of the unfortunate fate of wheelie bins after the recent storm Doris battered some parts of the UK. People took to Twitter to say that wheelie bins had blown into the side of their cars, others were hit by wheelie bins, and others had their windows smashed.
Churches, mosques, and other places of worship across Dudley will now be charged for rubbish collections. Any rubbish in excess of one wheelie bin or 3 sacks of waste must now be paid for. Local businesses will now be charged more for their collections and the council cites rising costs for the hike in charges. Churches and other places of worship will now have to pay between £1.20 and £8.52 depending on how much extra waste needs to be collected. The council said it had informed those affected about the new charges.
Business rates will increase to £51.07 for up to 10 bags of rubbish, and £96.40 for larger collections. The council stated that the cost of waste disposal and of managing its fleet of refuse vehicles had increased.
A family from Renfrewshire is calling on their local council to get rid of five wheelie bins that haven't been collected for more than TWO years. The bins have been in the rear courtyard outside of a bedroom window for that length of time. Bin men did attend to remove the bins, however, they refused to move them and claimed that they smelled of human waste. The family have been in constant contact with the council and the housing association but to no avail. They also had to pay £100 to a pest control firm to get rid of a fly infestation caused by the bins. The council stated that if the bins had been brought to the kerbside for collection, they would have been collected, and that they would not have gone into a rear courtyard to empty bins