Use a Wheelie Bin Sticker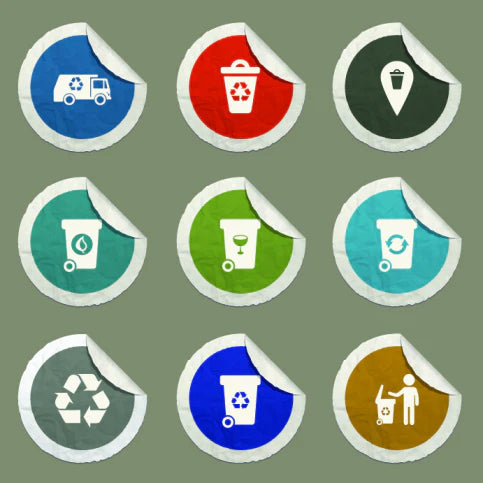 Got A Message to Tell the World? Use a Wheelie Bin Sticker!
We all know that wheelie bins can look bulky, utilitarian, and okay, we admit often just downright unattractive. The switch to lightweight, plastic bins which are available in a variety of colours has helped the situation slightly, but they still need a little help.
Wheelie bin stickers
Wheelie bin stickers are just one of the ways you can make your bin prettier, and of course, they come in handy when you want to tell people that the bin belongs to you. But that's not all, you can use them to get a message across! Here are some of the ways that wheelie bin stickers can help you do just that:
Use them to promote recycling
Councils have cottoned on to the fact that something as simple as decorating wheelie bins makes people more likely to recycle. Lewisham Council in London decorated bins in a green space to look like cows, and the idea was to 'feed' the cows with recycling, which was a hit with local resident
Business on a bin
Advertising your business on a wheelie bin is an effective and affordable marketing strategy. It will make sure you're firmly in the minds of the locals who pass it every day. Wheelie bin stickers are great for putting a message across or making people aware of your brand and logo.
Spreading safety messages
The latest innovative use of wheelie bin stickers is a safety message, as part of a joint campaign by Community Roadwatch and a local business in Huntingdon. Large 20, 30 and 40mph speed limit stickers will be placed on wheelie bins as a reminder for drivers to be aware of their speed. The idea came up when campaigners were unable to identify any suitable places to put fixed signage, where enough people would see it.
The stickers look like the speed restriction signs that drivers are familiar with, so they will be easy to recognise.
The local business supporting the campaign, Mick George, relies heavily on vehicles for its business operations and so they felt that they have a responsibility to make sure that safety precautions are in place in the area in which they operate.