Upcycling Army at Brighton Fashion Week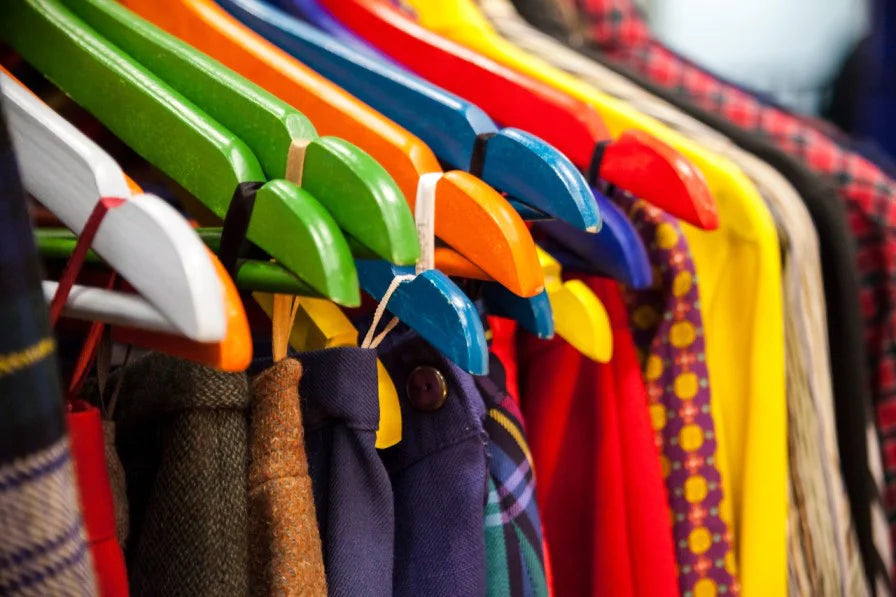 Upcycling Army At Brighton Fashion Week
You should always refrain from throwing away old clothing and textiles. Even if they're too shabby or damaged to sell in a charity shop, they can be sent to a recycling centre and reused as anything from chair padding to cleaning cloths. With this in mind, thousands of visitors descended on Brighton Open Market last week to learn how to revamp, repair and upcycle old clothes into fresh new looks. The event, held during Brighton Fashion Week, was run by Love Your Clothes and Cancer Research UK to showcase the benefits of secondhand clothing while highlighting the environmental issues of clothing waste.
The visitors were invited to rummage through a tonne of donated clothing and take on the challenge of turning an unwanted item into a fashionable new outfit. To help give beginners the practical skills and confidence to tackle simple projects, there were a series of free workshops and demonstrations with experts on hand to give advice on using a sewing machine, hand sewing and upcycling. Participants went away not only with a unique addition to their wardrobe but also a range of sustainable tips to apply to all their clothes no matter how quickly trends change.

Sarah Clayton, Head of Products and Services at WRAP, the organisation behind the Love Your Clothes campaign, said: "We were delighted to see so many people getting stuck in to our tonne of clothes, learning how to give their own clothes a new lease of life and the value of choosing to buy pre-owned clothes. Keeping clothes in use for longer is the single biggest thing we can do to reduce the environmental impact of clothing. There is no reason for any item of clothing to end up in landfill – it can all be re-used, donated or recycled."

Students from Northbrook College put their 'fashion salvage' skills to test at the event and impressed the Mayor of Brighton and Hove Councillor Lynda Hyde, with their creations. And pupils from Varndean Secondary School and St Paul's Primary School also took part in activities learning about the journey their school uniform makes. 

In addition, hundreds of people took part in a free swishing event with Rags Revival. Swishers brought along a pre-loved item of clothing to swap for something new to them giving their wardrobe a new lease of life. One happy swisher, Ana Ortega, said: "It's just amazing what you can find secondhand and what some people will get rid of. This was my first swishing event and I've had a great time – it's a brilliant way of freshening up your wardrobe without spending a fortune."


UK consumers buy around one million tonnes of clothing every year and get rid of roughly the same amount. Fifty per cent of these clothes are re-used, but around 350,000 tonnes of clothing goes to landfill despite all textiles and clothing being suitable for recycling and charity donation.  

The public were also encouraged to donate clothing to Cancer Research UK throughout the event and brought bag loads to the charity's Donation Station tent.
Elaine Hutchins, Cancer Research UK Area Manager for South East, said: "Love Your Clothes was a fascinating and inspiring event to be involved with. We are able to sell most of the clothes our supporters generously donate to us. But for those that aren't quite good quality enough for us to sell, this was a perfect outlet – upcycled into something new, wearable and in some cases, adorable. Every bag of clothes donated to us is worth up to £30 and will help us beat cancer sooner."

Upcycled garments created at the event are now on display at the Cancer Research UK shop in Brighton on the Western Road. If you have old clothes, try giving them some TLC and turn them into something new. If they're beyond all repair, contact your local council to see how you can prevent textiles from going to landfill.