Summer Recycling Selfie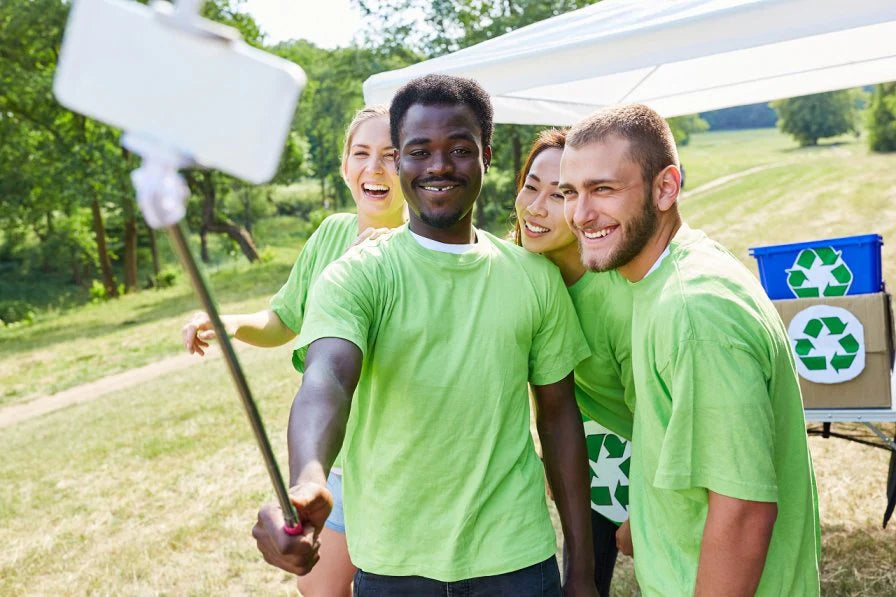 Summer Recycling Selfie
OK, do you know about the Summer Recycling Selfie competition? It's such an amazing idea and we have no shame in telling you that we think it's super exciting!
Run by letsrecycle.com and sponsored by DHL Envirosolutions, the competition has apparently had entries from all over the UK as well as Sao Paolo, New Zealand and Rome, which is fantastic as it shows that people are celebrating an important issue in a creative way across the world. If yours is the best entry, you'll be deemed the 2015 Summer Recycling Selfie Champion and take home an Apple iPad. What more incentive do you need?
The competition is set to close on Monday 31 August, so you really need to get involved ASAP. To enter, email up to three photos of you or a family member with some bins, by a recycling vehicle or in another recycling/waste scene to news@letsrecycle.com with "Summer Selfie" in the title and include the photo location and your contact details. We've popped the rules below too, so make sure to read through them all beforehand. 
We love activity that promotes recycling in a way that everyone can be part of and enjoy, especially when it makes it fun for all the family. We'd really like to see your entry, so please do share it with us too via our Facebook and Twitter channels.
Rules
1. The photograph must be taken on a holiday and include the entrant or a family member with a recycling or waste feature. It can be as a selfie or a photo of you with the bins or trucks or other pose.
2. You can enter up to three pictures.
3. Pictures can be taken in the UK or overseas.
4. Photographs must be for holidays between July 21 –  August 28 2015.
5. Photographs will be used on letsrecycle.com during the competition and in reports on it without payment of fees – copyright remains with the photographer.
6. When taking pictures, please be aware of health and safety considerations.
7. Letsrecycle and DHL Envirosolutions staff can enter, but not win.
8. The judges' decisions are final.