Portsmouth Residents Slam Council for Rigid Recycling Rules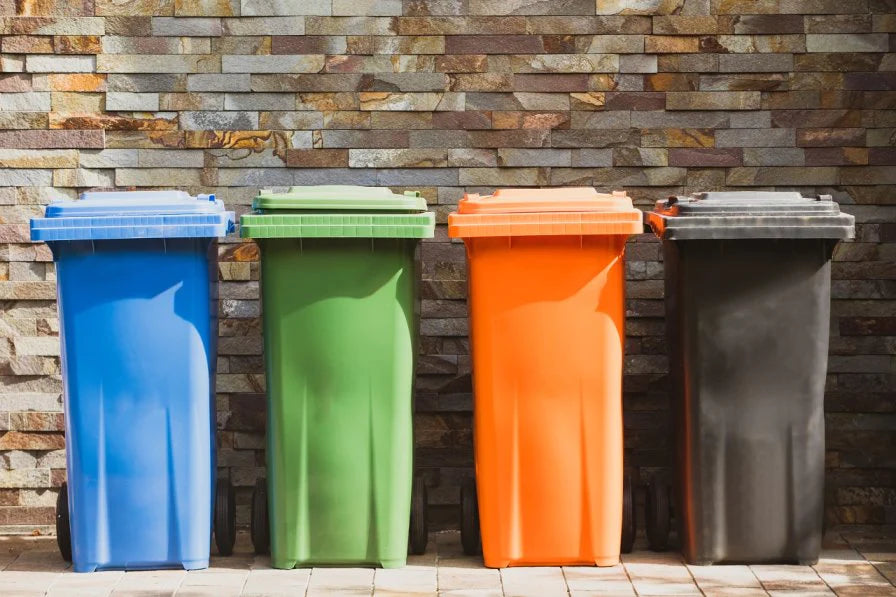 Portsmouth Residents Slam
Council for Rigid Recycling Rules
Residents in Portsmouth have criticised a new wheelie bin scheme, saying it hasn't really done anything to increase the poor recycling rate across the city.
The City Council rolled out it's new scheme yesterday after a two-month trial in some parts of the city. Around 50,000 new black bins have been introduced as part of a plan to reduce the amount of household waste and increase recycling rates. After the initial trial, the Council said that the early results were promising.
Residents say recycling rules are too strict
However, residents have rained on their parade, claiming that their bins are full of plastics that could be recycled if it wasn't for the Council's rules on what can and can't be recycled.
One lady who was part of the trial scheme, said that the new bin is a good size, but she feels that she is too limited as to what she can put in her recycling bin. She added that yogurt pots, food containers, and other plastics still have to be put in the general waste bin. She said that people do want to recycle more and reduce their waste but they can't.
So what are the rules in Portsmouth?
Items that can be recycled in Portsmouth include: paper, cardboard, plastic bottles with their lids removed, food and drink cans,
Items that can't be recycled include: plastic packaging such as food trays, yoghurt pots or margarine tubs and cartons for juice or soya milk, glass, carrier bags, aluminium foil and polystyrene.
Councillor admits more needs to be done
Under the new scheme, residents can either leave out one general waste wheelie bin or three bin bags. During the trial, this change led to a 20% reduction in the amount of household waste being produced every week.
A local councillor admitted that more needed to be done but he is convinced that the new scheme will help to increase recycling rates. Speaking on local radio, he said that Portsmouth used to have a good recycling rate, but that the city had fallen down the national league table. He added that they were now one of the worst performing authorities and that is why they have introduced the new scheme.
There have been many changes as part of the scheme, but the council has kept weekly bin collections and not switched to fortnightly like many other local authorities.