We're Gonna Need a Bigger Bin!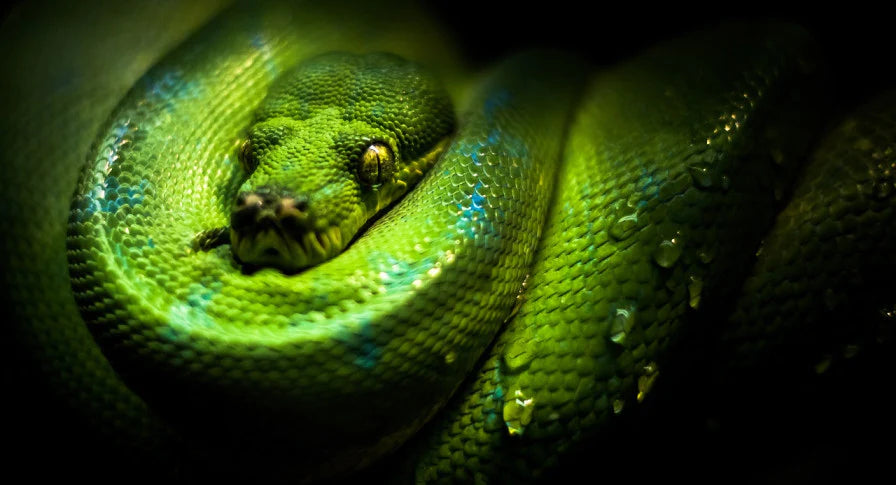 We're Gonna Need a Bigger Bin!
What do you put in your wheelie bins? If your local council supplies one for general waste, another for recycling and a third for garden waste, this may seem like a silly question as it's pretty self-explanatory. But the reason we ask is because a man in Arlesley wants one specially for dead rats.
Danny Thompson-Sullivan is a snake enthusiast who constantly has an abundance of deceased vermin that his snakes are too picky to chomp on. My Thompson-Sullivan claims that his wheelie bin is overflowing with furry corpses, leading him to use his bathroom as a surplus dumping ground for other rubbish. At his wits' end, he told The Advertiser: "Snakes don't eat every day so I'm lumbered with dead rats. The bags upstairs have got little pinkies (mice) in them and it absolutely stinks."
Dead rodents do throw off a powerful hum when they're left to fester in bin bags, we'll give him that.
Mr Thompson-Sullivan has four pet snakes, including a boa constrictor called Fritz. Between them they eat four to eight rats a week, depending on how hungry they are. As a result, superfluous rat bodies are building up at an alarming rate and the serpent owner doesn't know what to do with them, stating that he isn't the type of person who would secretly dump them. Often with a week or more before the full bin is emptied, Mr Thompson-Sullivan just wants a new bin to accommodate his specific requirements, which he's said he'll pay for if necessary.
Apparently Mr Thompson-Sullivan also keeps a centipede, a millipede, thirteen tarantulas, a scorpion and a bull frog, all of which create a lot of waste that anyone in their right mind would want collecting on a more regular basis.
Did we mention that he lives in a block of flats? That's probably worth bearing in mind, considering the communal nature of waste management and the possibility of another resident mixing up their bins and lifting a lid only to be greeted by hundreds of dead rat bottoms.
It seems that Thompson-Sullivan is a bit of a local celebrity, making the news a few years ago when he was told he was no longer allowed to take Fritz the boa constrictor on the bus anymore (turns out he had been carrying it in his bag).
We hope that this matter is resolved. After all, it would be ruse if no one gave a rat's arse. *chortle*