The Official Love Food Hate Waste Christmas Waste Chart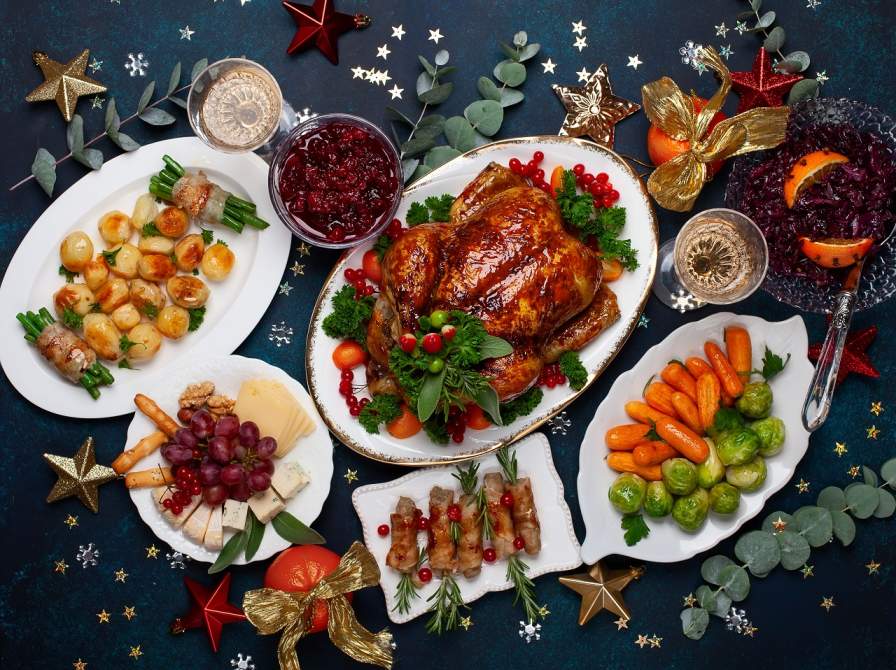 The Official Love Food Hate Waste Christmas Waste Chart
Everyone ends up buying too much food at Christmas, and this translates into a mountain of food waste, which is bad news for the environment and our bank balances.
Recently published figures revealed that we throw away the equivalent of 2 million turkeys, 5 million Christmas puddings and a mind boggling 74 million mince pies at Christmas according to the waste advisory body, Wrap.
The Love food hate waste campaign
To help tackle the huge amount of waste we throw away, Love Food Hate Waste have paired with Unilever to help families across the UK to cut down on how much they throw away, and they aim to help them cut their grocery bills by 15%.
What makes us buy more?
Many of us feel pressure to buy more than we need for Christmas, even if we know we aren't going to eat it. TV ads and social pressures make us feel like we need everything to be perfect and we lay on a huge spread, which equals a whole lot of unnecessary waste.
The top Christmas leftovers and what you can do with them
Love Food Hate Waste have made a list of their top 5 Christmas leftovers and they've given you some ideas on how you can make the most of what's left as part of their campaign to tackle Christmas food waste.
Stilton
This is a strong cheese which is an acquired taste for many. You can use leftover pieces for canapes for your New Year's Eve party, or you can crumble it onto a homemade quiche. Stilton can also be frozen if you wrap it in cling film or foil for up to 3 months. Defrost it in the fridge for 24 hours before you eat it though as you'll find it's too crumbly.
Christmas Cake
Most people end up serving Christmas cake to visitors months after the event, and that's fine, because if the cake is kept in an airtight container, it will stay fresh for a good while. If it's shop-bought, always follow the guidance on use-by dates however.
Bread Sauce
Bread sauce is a great way to use up any stale bread by turning it into breadcrumbs. As long as it hasn't already been frozen, you can freeze it in either a sealed bag or airtight container so you can reheat it at a later date.
Turkey
This is the Christmas dinner staple, but if you don't fancy eating turkey sandwiches for days, why not add it to soups or a stroganoff? Remember that you can freeze leftover cooked meat too. Separate it into portions and label it so you know what it is.