Food Waste Caddies come to Devon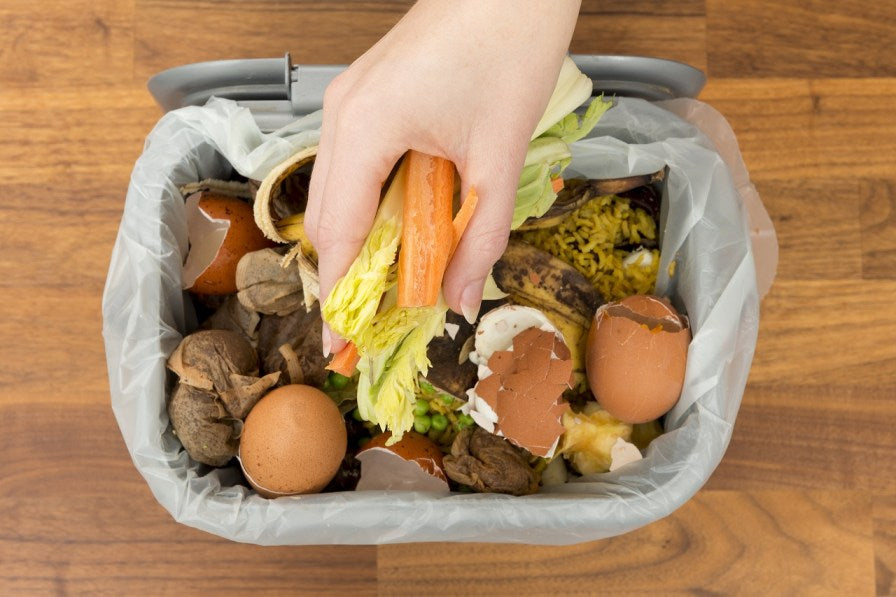 All Change to Cut Food Waste in Devon
We all throw away too much food waste. The supermarket tempts us with buy one get one free deals, then we realise we can't possibly eat it all before the use by date, then we throw our purchases away.
This waste usually ends up in landfill, and as it breaks down, greenhouse gases are released into the atmosphere, causing harm to our planet.
But most food waste can actually be recycled. Here's what you need to know:
Reducing food waste
Most local authorities collect organic waste, or at least provide containers at recycling centres. If your local authority has given you a kitchen caddy to collect food waste, you can recycle food scraps and more. Just remember to remove all the packaging.
Composting
You can add the following waste to a compost heap that you can use to feed your garden:
Fruit and vegetable peelings, seeds and cores
Tea bags
Coffee grounds
Paper towels or tissues, as long as they have not been in contact with meat.
Egg shells
Other uses for food waste
Egg shells
Try putting crushed egg shells around your plants to deter slugs, snails, and other pests.
Food waste caddies to be introduced in Devon
North Devon Council will be providing residents with food waste caddies as part of the changes to their recycling scheme next month. From June, food waste will be collected from the kerb side, along with other recyclables.
Residents have been putting food waste into their green wheelie bins, but this will change with the introduction of the new caddies. All food waste is to be put into compostable bags then deposited in the caddies. The council state that they need to reduce waste, and they say that providing the caddies will reduce the amount of waste that gets put in wheelie bins. And wheelie bins will be far less smelly, as they won't contain decaying food waste.
This is part of an overall waste reduction strategy that is being piloted across Devon. The 'Recycle More' project will involve a programme of education about recycling to boost recycling rates. The council say that recycling more saves them money on waste management and disposal. They have already announced the introduction of an opt-in garden waste collection service for residents, at a cost of £36 per year. It is estimated that the changes would save the council £340,000 per year and help them to meet the Government recycling target of 50 per cent by 2020.