City of Birmingham to Roll Out Wheelie Bin Trial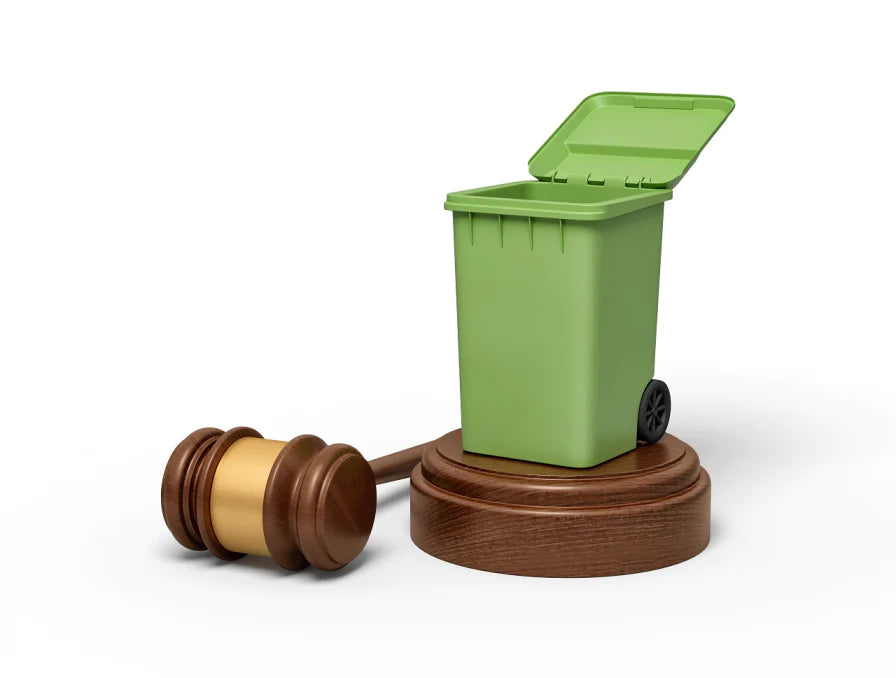 City Of Birmingham To Roll Out Wheelie Bin Trial
In an effort to boost recycling rates and reduce waste, the City of Birmingham will implement a new waste management system that gives citizens two wheelie bins to use for recyclables and other waste products. The wheelie bins are expected to improve size efficiency, reduce spillage and protect the waste from vermin.
In an effort to promote recycling and reduce waste, the City Council of Birmingham has approved a trial to give its citizens two free wheelie bins. This measure was created in order to limit the amount of non-recyclable waste people are allowed to throw away and promote recycling. Why has the city opted to roll out this wheelie bin measure? What are the anticipated benefits of this new waste management system?
As a part of a city-wide beautification and improved waste management measure, citizens of Birmingham will receive two complimentary wheelie bins. One bin will hold 180-litres and measure 107cm high, with a 48cm x 74cm bottom. This bin is intended for residual waste products. Another bin with a 240 litre capacity (107cm high, with a 58cm x 74cm bottom) will be for recyclables such as glass, metal and plastic, in addition to an inserted sleeve for paper recyclables. By comparison, an average recycling box holds 45-55 litres and a black bag hold roughly 60 litres. As opposed to traditional waste-management, the wheelie bins will provide greater size efficiency. Citizens can also opt to receive additional recycling bins as they require them.
As for the new collection scheme, rubbish bins are to be collected weekly and the recycling bins will be picked up every fortnight. Before rolling out the measure, the city will trial the measure for three months, limiting it to the wards of Harborne and Brandwood. This will be part of a city-wide 'learning process' to test the new waste management system before it is implemented for the entire city by the end of 2015.
The council decided to introduce the new system after a study indicating the top 100 local authorities for reducing waste and increasing recycling using the wheelie bin was released. According to Councillor James McKay, Cabinet Member of a Green, Safe and Smart City, this move will help the financial outlook of the city. "The current system of black bags and small recycling boxes," he says, "is costing us money we can no longer afford. Recycling rates have flat-lined, so the city is left picking up a huge bill for disposing of waste and paying landfill taxes. In these austere times, we can't just carry on burning money." The wheelie bins are expected to improve rates of recycling and save the city money.
In 2012/2013, the City of Birmingham collected over 488-thousand tonnes of waste from its citizens, recycling only 32 per cent of that amount. This cost the city roughly £60 million per year in collection and disposal charges. These figures place Birmingham among the lowest of local authorities for recycling efficacy.
It is hoped that the wheelie bins will also allow garbage to be protected from intrusion by rats, birds and other rodents, reducing the amount of litter on city streets. The measure will not only save taxpayers money, but also make the streets cleaner and more opulent.
Among the residents of Birmingham, the wheelie bins are on the whole approved of. A recent study by Opinion Research Services Ltd. revealed that 61 per cent of residents felt that the wheelie bins would reduce the number of vermin in the city and 58 per cent thought that wheelie bins could lessen the amount of rubbish in streets. 51 per cent agreed that wheelie bins would improve the cleanliness of their neighbourhoods.
As for the issue of multiple collections per week, the City of Birmingham has considered the results of a study by The University of Southampton, titled 'The Impact of Alternate Weekly Collections on Waste Arising." This study showed that alternate weekly collections can reduce collection costs and increase recycling rates by up to nine per cent. Following the successful results of the study, the Lichfield District Council has decided to begin fortnightly collections using wheelie bins.
The Birmingham City Council has distributed a leaflet to citizens which details different aspects of the new wheelie bin service. According to the leaflet, green garden waste collections will continue as a sack service throughout 2013, but the council will be reviewing the service from 2014 onward.
The wheelie bin measure provides a number of benefits to individual citizens including better size-efficiency, increased collections, protection from vermin, lower taxes and increased neighbourhood cleanliness. For the city, it will make waste management less expensive and save significant clean up costs. And, of course, the measure is one step toward helping improve our impact on the earth.