UK's Biggest Businesses Commit to Halve Food Waste by 2030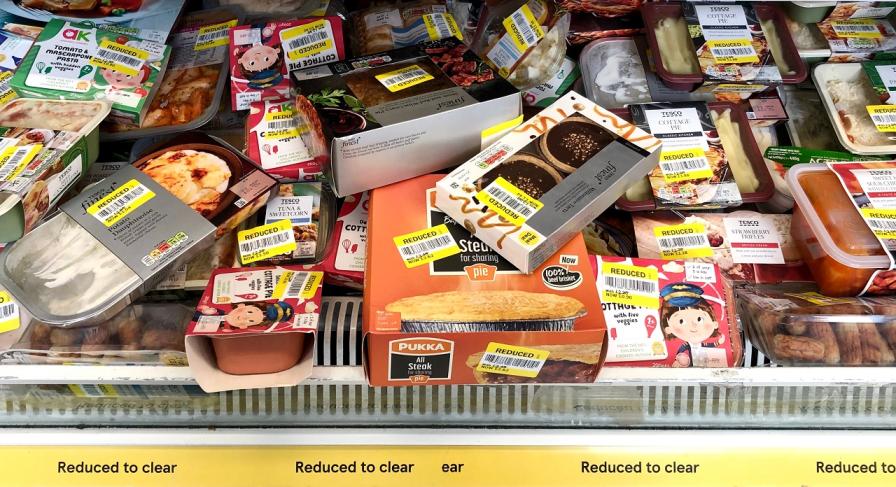 Tesco, Sainsbury's, Waitrose and Nestle are set to pledge to halve food waste by 2030. The companies will join forces with around 300 other businesses and sign up to commitments to reduce food waste.
The UK currently produces 10.2 million tonnes of food waste each year. 1.8 million tonnes comes from food manufacturing, one million tonnes is produced by the hospitality sector, 260,000 tonnes comes from retail, and the remainder is household food waste, according to figures from Defra.
The Environment Secretary Michael Gove is set to speak at an event in London, and will talk about the 'environmental, economic, and moral scandal' of food waste. He is set to urge businesses to sign a pledge to cut waste and help drive real change.
Ben Elliot, the government's food surplus and waste champion, is set to tell event attendees that businesses and homes waste around £20 billion worth of food combined, which contributes to a third of the carbon emissions that are contributing to climate change.
Businesses that sign up to the pledge will contribute to the UN Sustainable Development Goal of halving global food waste by 2030.
The government also wants businesses to adopt the 'Food Waste Reduction Roadmap,' an initiative that will help companies measure and report back on their waste reduction efforts.  
Tesco's chief executive welcomed the pledge, but said that it should go further and urge all UK food companies to publish their food waste data over the next 12 months. Tesco is set to publish its latest food waste data in its next annual report. He added that Tesco welcomed the increased government focus on reducing food waste and that the company sees it as a chance to press on and lead the world in reducing food waste.