Better Safe Than Sorry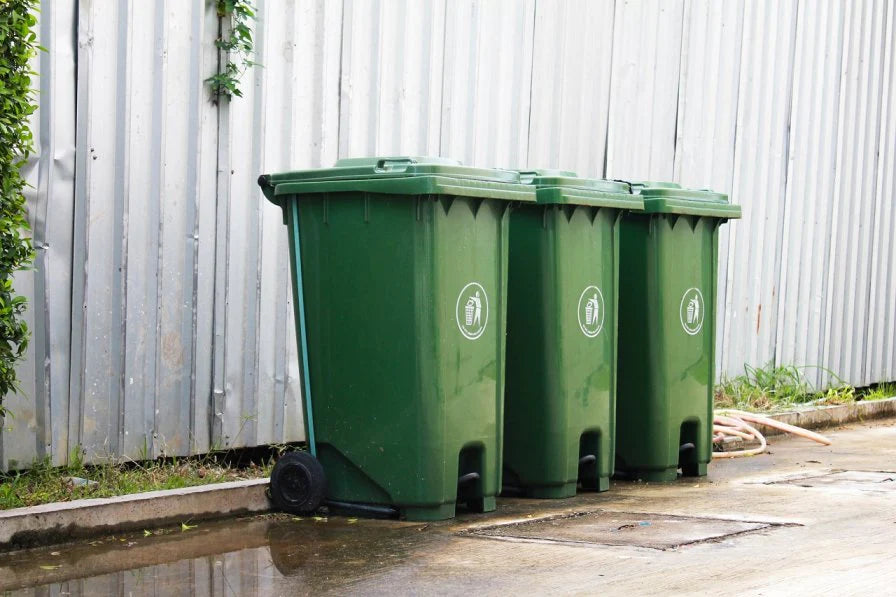 Better Safe Than Sorry: Do Your Bit to Prevent Wheelie Bin Crime
Hands up who returns their bin to its storage area as soon as it's been emptied? Most of us are guilty of leaving our bin out for too long, or putting it out in the street far too early for collection. We're all busy, and while these things might seem trivial, leaving your bin out for too long can be an invitation to criminals to rummage through your rubbish looking for sensitive information like bank statements and it can be an arson risk.
Seasonal Spikes in Wheelie Bin Crime

As the nights get darker and with occasions like Bonfire night, it's not surprising that this time of year leads to a spike in wheelie bin crime, especially arson attacks. It seems like every day in the news, there's more cases of mindless arson and vandalism. Sunderland City Council have revealed that yobs setting fire to wheelie bins in playing fields and the surrounding areas has so far cost the taxpayer £80,000 in emergency services callouts, damage repairs and clean up. Police in Clitheroe are hunting arsonists who set fire to 2 wheelie bins and firefighters in Harrogate have recently been called out to 3 different deliberately started wheelie bin fires in a week. These are only some of the recent cases.
People do tend to become more vigilant about their bins at this time of year. Police forces across the country tend to hold campaigns to remind people of the importance of securing their bin. One such campaign is the 'Darker Nights' campaign being run by Northumbria Police. The police work with local councils and the fire brigade in Sunderland and South Tyneside to give people advice on how to protect their bin from arsonists and vandals.
During the months of October and November, there is often a lot of cases of wheelie bins being stolen. They are either used to take material to bonfires or just stolen and set on fire. People might not see wheelie bin crime as 'proper' crime, but what if someone sets your wheelie bin on fire and it spreads to your shed, your garage or even your home. It might not just be your property that's in danger, it might be your life.
How to Look After Your Bin
So, the moral of the story is, look after your wheelies! Follow these tips to keep your wheelie bin safe from vandals and thieves;
Bring in your bin as soon as it's been emptied. Bring in your neighbour's bin too and they might return the favour.

If you're putting your bin out for collection, do it as late as possible and don't leave it out in the street, especially overnight.

Mark your bin with your house number and if possible, fit it with a lock.

Store your bin at the back of the house if possible or behind a locked gate. Ensure it's not too close to the house in case it is set on fire or used to give a thief leverage to access an upstairs window.

Inform your local council if you notice any discarded items or rubbish lying around that could be set on fire.

Inform the police if you witness a crime in progress, though maintain your personal safety at all times.