Grant funding available to help community litter prevention in Scotland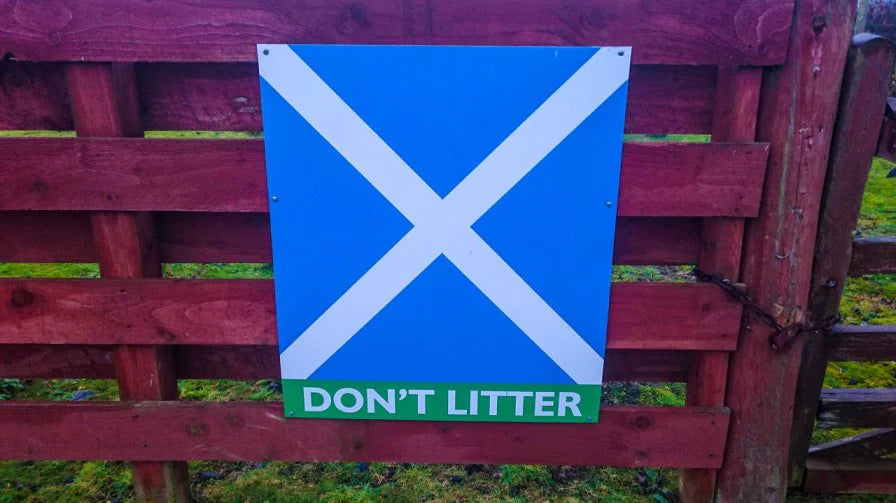 Grant Funding Available to Help
Community Litter Prevention in Scotland
Many of our customers are in Scotland, from schools and local authorities to hospitals and private households. When we saw this opportunity from Zero Waste Scotland, we simply had to share it!
Earlier this year, ZWS conducted some research that suggests that a number of factors contribute to littering behaviour in local areas. These include location, time of day, social situation and perception of different types of litter. Building on the findings of this research, the team has produced a range of innovative design materials that aim to tackle litter problem areas. These designs can be used to make a number of communication tools to deliver suitable messages to prevent littering in different locations.
Meanwhile, applications are now open to public, private and third sector groups to help tackle littering through grants of £500 to £10,000, again supplied by Zero Waste Scotland. The grants will be used to cover the costs of producing the above materials aimed at litter prevention in busy public areas, such as beaches, town centres, residential areas, parks, schools and sporting facilities.
Iain Gulland, Chief Executive, Zero Waste Scotland, said: Scotland's national litter strategy, Towards a Litter-free Scotland, focuses on preventing litter being dropped in the first place, to reduce the need for clean up or enforcement. We want to use this grant funding to support organisations to deliver real impact in their areas, and build on our recent litter insights work in order to target littering behaviour before it starts.
"A great deal can be achieved when we look beyond clean up and work to prevent the problem occurring in the first place.
"For that reason, we strongly encourage organisations to look at any problem areas in their community that could benefit from this funding. By tackling the problem at its origin, we can help to make Scotland's communities safer and more pleasant places to live."
Funding is open to all sectors, including local authorities, community councils and local businesses. Applications should be made online and potential applicants are encouraged to contact Zero Waste Scotland for further information and to discuss possible projects to determine eligibility. The final deadline for applications is 5pm on Friday 18th December 2015. It is expected that successful applicants will be informed during the week commencing 4th January 2016. 
We'd love to know if you apply for this funding and how you plan to put the materials into action. Share your ideas with us on our Facebook page and tweet them to @WheelieBinss.