Angus Woman Covers Her Wheelie Bin in Speed Signs to Urge Drivers to Slow Down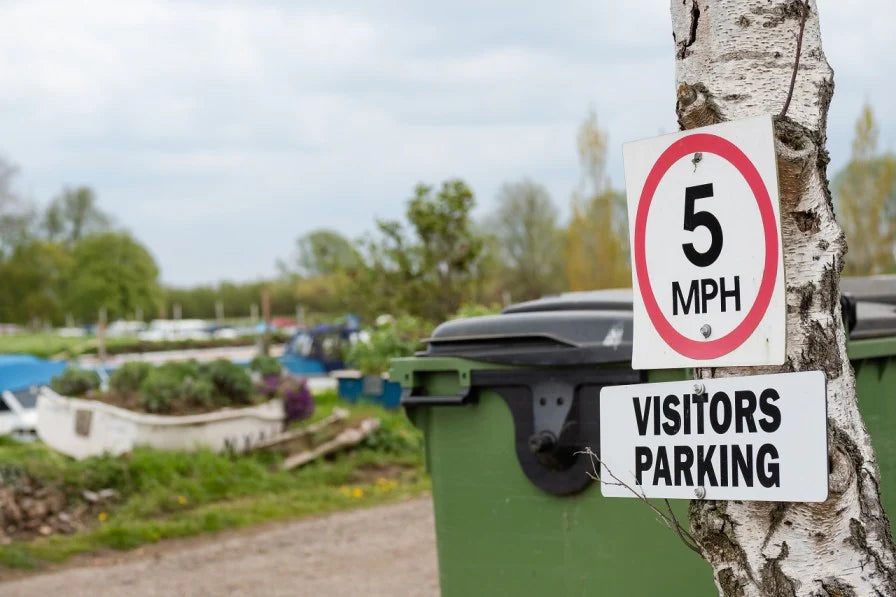 Angus Woman Covers Her Wheelie Bin in
Speed Signs to Urge Drivers to Slow Down
A woman in Angus took matters into her own hands after getting fed up of drivers speeding through her village. As well as putting a 30mph sign and a 'please slow down in our village' sign on her wheelie bins, she has erected a metal 30mph sign in her garden. She told the council that she was thinking about buying a cardboard cut-out traffic policeman and putting it outside of her front door and made sure they knew in no uncertain terms, that she has had enough. Drivers repeatedly ignore the 30mph speed limit signs in the village, which has led to a number of near-misses.
Her persistence appears to have paid off too, as the council has painted the speed limit on the main road running through the village and revealed that there are plans to bring in vehicle-activated speed limit signage.
Speaking of the signage she has put up, she said it's much easier for drivers to see than the signage that was already there because the street signs are hidden by vegetation, which she has previously cut back herself.
It's 'only a matter of time' before there's an accident
She welcomes the council's actions in painting the 30mph roundel on the road but said that much more needs to be done. Every day, cars, vans, and HGVs are speeding through the village, and residents say that it's only a matter of time before there's a bad accident.
The council said it carried out a speed survey last year following concerns about vehicles speeding through the village, but it found no evidence of speeding. Nevertheless, Police Scotland were made aware of the concerns and have begun carrying out speed enforcement in and around the village. 
People power wins (but not always)
So it seems that people power has made a positive difference, but that's not always the case. Back in 2014, residents in a Suffolk village were threatened with legal action by the council for putting 30mph speed limit stickers on their wheelie bins. The council said that the stickers would encourage people to leave their bins out and they'd become an obstruction. It warned residents that if this happened, it could use the Environmental Protection Act to compel people to take their bins in, though this would only be used as a last resort. A spokesperson for the council added that the enforcement of speed restrictions was the responsibility of the police, who apparently, couldn't see what the fuss was about. Speaking at the time, the Suffolk Police and Crime Commissioner said that as long as the stickers were tidy and weren't too distracting, they didn't pose a problem.