A New Font Has Been Created from Letters Scrawled on Bins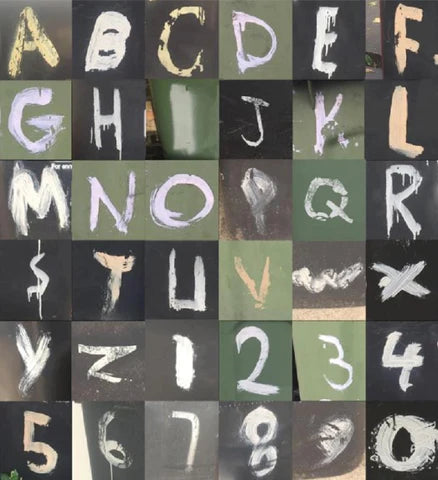 A New Font Has Been Created
from Letters Scrawled on Bins
If you're ever typing up a document on Word and you're bored with Arial or Times New Roman, there's a new one you might be able to try soon...though it is rubbish. Not to be disparaging of course, but the font is made up entirely of letters that people wrote on their bins and it's becoming increasingly popular online.
Frazer Price, a creative from London, was inspired to create the font last November when he started to take notice of the writing daubed on bins around Brixton where he lives. He said he had never made a font before so he thought he'd give it a try and started photographing a number of bins and isolating the letters to make a font. He works for an advertising agency and creating culturally relevant and creative projects for his clients is a big part of his job.
Along with a fellow creative co-worker, he's worked on a number of fun projects like putting mistletoe up on the London Underground during rush hour at Christmas.
On his Twitter account, he tweeted that the font had been downloaded more than 3700 times. He said he has no idea what people are using the font for, but added that it was versatile and could be used for most things.
Bins don't have to be boring
It's not the first time that someone has taken inspiration from wheelie bin decoration. A wheelie bin artist dubbed 'Binsy' started decorating wheelie bins back in 2016 with spray paint and he fast became an online hit. Videos of his spray paint art went viral and were shared millions of times online. His work became so popular that he quit his full-time job and hopes to make a career out of his art.
Speaking of his inspiration for decorating the bins, he said he looked out in the garden at his bins and thought they looked horrible so decided to make them look a little prettier.
If you don't fancy getting out your spray paint, Why not invest in some pretty and fun stickers for your bins? They don't have to be boring.