Wellington Council Gives Out Wheelie Bin Clips to Stop Recycling Blowing Away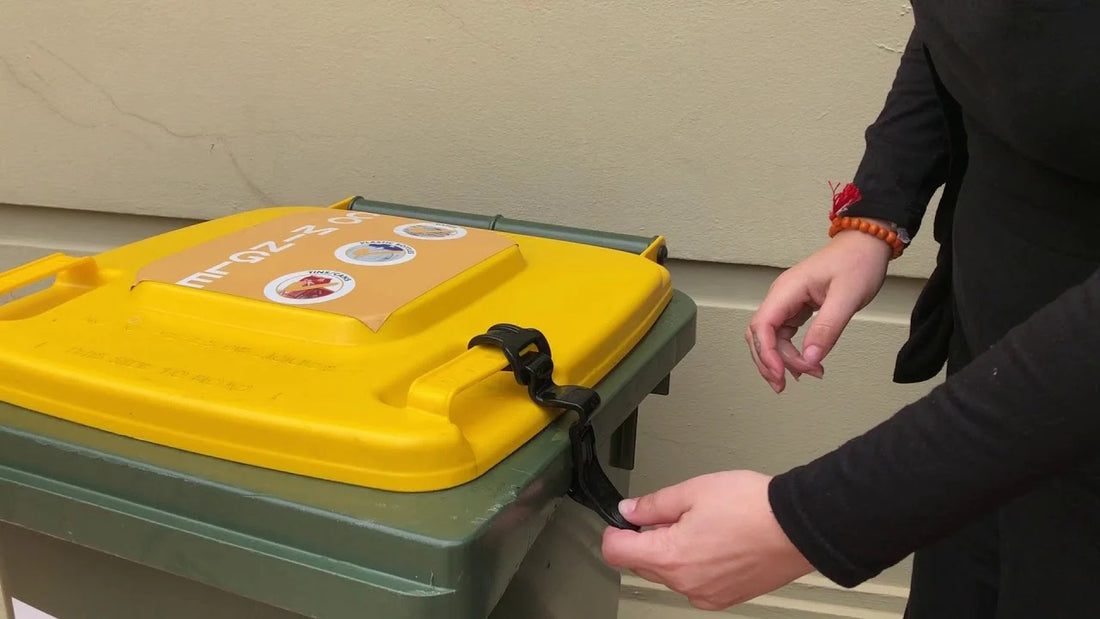 Wellington Council Gives Out Wheelie Bin
Clips to Stop Recycling Blowing Away
Wellington Council in New Zealand is giving over 40,000 residents free bin clips to help keep the lids on their recycling bins secure. Residents have complained that their recycling bins regularly get blown over or the lids blow off when it's windy, and rubbish ends up all over the streets.
The wheelie bin clip initiative is part of the council's long-term plan to make Wellington a cleaner and greener place to live and work.
The mayor said that 98% of residents in the city recycle, but their efforts are often hampered by recycling bins and their contents getting blown away by strong winds. He added that the wheelie bin clips will help keep recycling in bins and out of the way of wildlife and the wider environment.
The clip itself is recyclable so when it is no longer fit for use, it can be recycled and turned into another useful product. All residents will need to do is return their clips to the manufacturer SafeWaste or to the council's service centre where they'll be recycled and reprocessed. The clips also come in recyclable packaging with information on how to install it on the back. If residents are having trouble fitting it, someone from the council will come and help.
How you can protect your wheelie bin from wild weather
If, like the residents of Wellington, you're having trouble shielding your wheelie bins from the autumn weather, we hear you!
It's that time of year, when one storm follows another, and our poor wheelie bins are battered by the elements. So how can you keep them safe and secure?
Don't leave them out in the street, or they might end up blowing away. As soon as your rubbish has been collected, bring them back onto your property.
Secure your recycling bag to keep the contents inside and if you need to, anchor your recycling box with a brick or something else heavy so it doesn't end up halfway down the street.
Dark nights are tempting for thieves and vandals, so consider investing in a wheelie bin lock to keep the contents of your bin out of the reach of people who might steal it or set it on fire. You could also consider buying a wheelie bin store. In a nutshell, it's an aesthetically-pleasing, weather-resistant, safe, and secure solution for keeping your bins out of the reach of wildlife and unauthorised people. You can also get a wheelie bin screen to keep your bins hidden, but you might find that it doesn't work too well when the wind picks up.