Newcastle Council Axes Wheelie Bins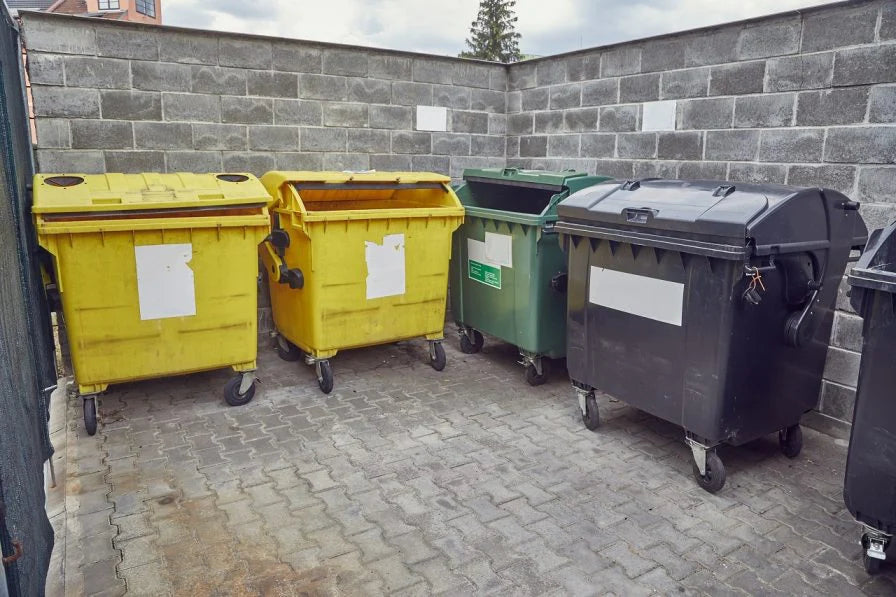 Newcastle Council Axes Wheelie Bins
Could you live without your wheelie bin? It's easy to just pop out to where you store it to dispose of your rubbish, and it's easily wheeled out ready for collection on the designated day. But what if suddenly, your local council told you that they were getting rid of your bin to save money? That's exactly what has happened to residents across the city of Newcastle.
Newcastle City Council has told residents that wheelie bins will be phased out in some areas across the city as part of a raft of cost-cutting measures. The council needs to save £30 million over the next year, and waste and recycling bins are being replaced by communal bins. The introduction of the communal bins is part of the Council's Keep It Clean campaign, designed to reduce fly-tipping and littering across the city, which is a problem in the back lanes in residential areas.
It will also bring Newcastle in line with several other cities across Europe that have introduced communal bins. The individual domestic bins will be used elsewhere in the city once they are removed from households. The council will introduce over 1000 communal bins over a 12-week period to serve over 2,300 homes across the city. 
The new communal bins  
The communal bins have lockable lids for safety and to prevent rubbish blowing onto the streets. The bins are for residential use only, and residents will be asked to put their waste in the bin in bin bags only. If the bin closest to their property is full they can use another one in the same area.
Resident's concerns
Residents have expressed concerns about the larger bins being more of a risk if they are set on fire. They also don't believe it will resolve the issue of fly-tipping as they think that people will just dump larger items in these bins. The potential for the bins becoming very smelly in the summer has been highlighted.
Elderly people have raised concerns about how far they might have to go to put out their rubbish, and others can't see where the new bins will be located, as most of the streets are full of parked cars most of the time.      
Improvements noted
The council claim that they have already seen improvements, however, with reduced amounts of littering and faster and easier refuse collection for their crews.